Be the Teacher that Students Need
PROFESSIONAL DEVELOPMENT SERIES OVERVIEW
Our Professional Development Series contains three online courses that were designed specifically for the adult education instructor. Each teacher is able to view their progress, participation time, and lesson mastery in easy-to-read charts located on their learning dashboard. Administrators have the ability to assign specific courses and track in the built-in Learning Management System (applies to school purchases only). At the conclusion of each course, a Certificate of Achievement is awarded. The three courses include:
Identifying and Remediating Reading Skills Difficulties
Motivating the Adult Learner
Blended Learning in Adult Education
Order now
IDENTIFYING & REMEDIATING READING SKILL DIFFICULTIES
The Identifying & Remediating Reading Skill Difficulties course contains five interactive lessons that will teach instructors how to identify the precise reading difficulty for each student, how to design the best strategy for each student, and how to implement remedial instruction targeted for each students needs.
Phonemic Awareness Lesson: Provides instructors with tools to help non-readers and beginning readers on the path to reading.
Vocabulary Lesson: Designed to help teachers increase the vocabulary of fluent readers to increase reading comprehension.
Comprehension Lesson: Demonstrates the importance of using effective strategies for assessing comprehension, and provides tips for increasing reading comprehension.
Order now
MOTIVATING THE ADULT LEARNER
The Motivating the Adult Learner course includes six interactive lessons. It starts with basic theories of motivation and then applies these concepts to the unique challenges that the adult education teacher faces. Instructors quickly explore hands-on strategies and techniques that will engage and motivate even the most reluctant learner.
Student-related Factors Lesson: Explores the ways that students can stand in the way of their own motivation, and ways instructors can help students increase their motivation.
Instructor-related Factors Lesson: A 2-part lesson that examines how the well-intentioned instructional decisions that teachers make can have a negative effect on student motivation.
Incorporating Technology Lesson: Briefly reviews the barriers to motivation and demonstrates how teachers and students can use technology to remove, or reduce the impact of, those barriers.
Order now
BLENDED LEARNING IN ADULT EDUCATION
The Blended Learning in Adult Education course includes six interactive lessons. It starts with the basics of educational technology concepts, and then gives the instructor the tools and skills to blend the best educational technology with their direct instruction. Instructors teach better, students learn faster and retain more, and everyone has more fun doing it.
What is Blended Learning? Lesson: Teaches how blended learning can help classrooms achieve the right balance of computer-based and face-to-face instruction.
Assessment Tools Lesson: Explores digital assessment tools, and how to use the data to motivate students and inform instruction.
Teaching Problem Solving Lesson: Teaches how to turn technical issues into teachable moments and model problem-solving skills.
Order now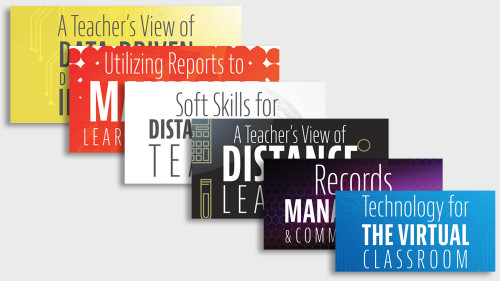 DISTANCE LEARNING SERIES
The Distance Learning Series includes six FREE downloadable courses that were created in partnership with real-life distance learning educators. Starting with the basics and moving to more advanced, this series touches on some of the most common distance learning topics in adult education. Each course will provide valuable ideas, tools, and resources to immediately implement into a virtual classroom.
Enroll now TEACHER TOOLKIT
The Teacher Toolkit contains a variety of FREE resources aimed at helping educators keep their students engaged in a hybrid classroom. From professional development and tutorial videos, to instructional guides and templates, this toolkit will help:
create an engaging hybrid classroom
understand popular technology tools
implement Essential Education
recruit new students to your program
Access now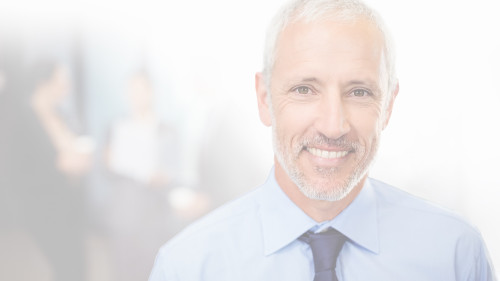 PROFESSIONAL DEVELOPMENT WEBINARS
TWEED | Tuesday's with Essential Education: The third Tuesday of every other month we host FREE webinars discussing the latest topics, teaching strategies, and trends in adult education. All registrants will receive the following recap materials at the conclusion of each webinar:
a Certificate of Participation
a recording of the webinar
the presentation deck
Register for upcoming webinars, browse past webinars for recap materials, or sign up to receive our Professional Development emails and be the FIRST to know what is happening in adult education!
View our webinars
Order the Professional Development Series Today!
School Purchase
---
$15
per course seat
Teacher Purchase
---
$29
per course
Teacher Purchase
---
$59
all three courses
Minimum purchase of 3 seats required for School Purchases. Each seat can be used one time and are not reusable. These seats do not expire.
Order the Professional Development Series: School Purchase
Enter the quantity of course seats (minimum of 3).
The series includes three courses:
Identifying and Remediating Reading Skill Difficulties
Motivating the Adult Learner
Blended Learning in Adult Education
$15/course seat
Order the Professional Development Series: Teacher Purchase
Select your course(s).
$29/per course
$59/all three courses
To request a quote, please complete our online Quote Request form or call 800-931-8069.
Please allow 1-2 business days to receive your quote via our online Quote Request form